Welcome to
Step2Step Dance Studio

– Best Dance Studio in Punjab
Step2Step Dance Studio (S2SDS) has been providing distinction in dance education since 1999. We have taught uncountable students till now. Step2Step Dance Studio believes in combining the techniques work and stylized movement in order to get fine and professional moves.
Step2Step Dance Studio is Dance classes in Tri-city (Chandigarh & Mohali). Our Dance Studio is all about super fun, dedication and passionate team of teachers to make students learn dance in such a way that they enjoy every step.
"Step2Step Dance Studio will make your Dancing Journey more beautiful".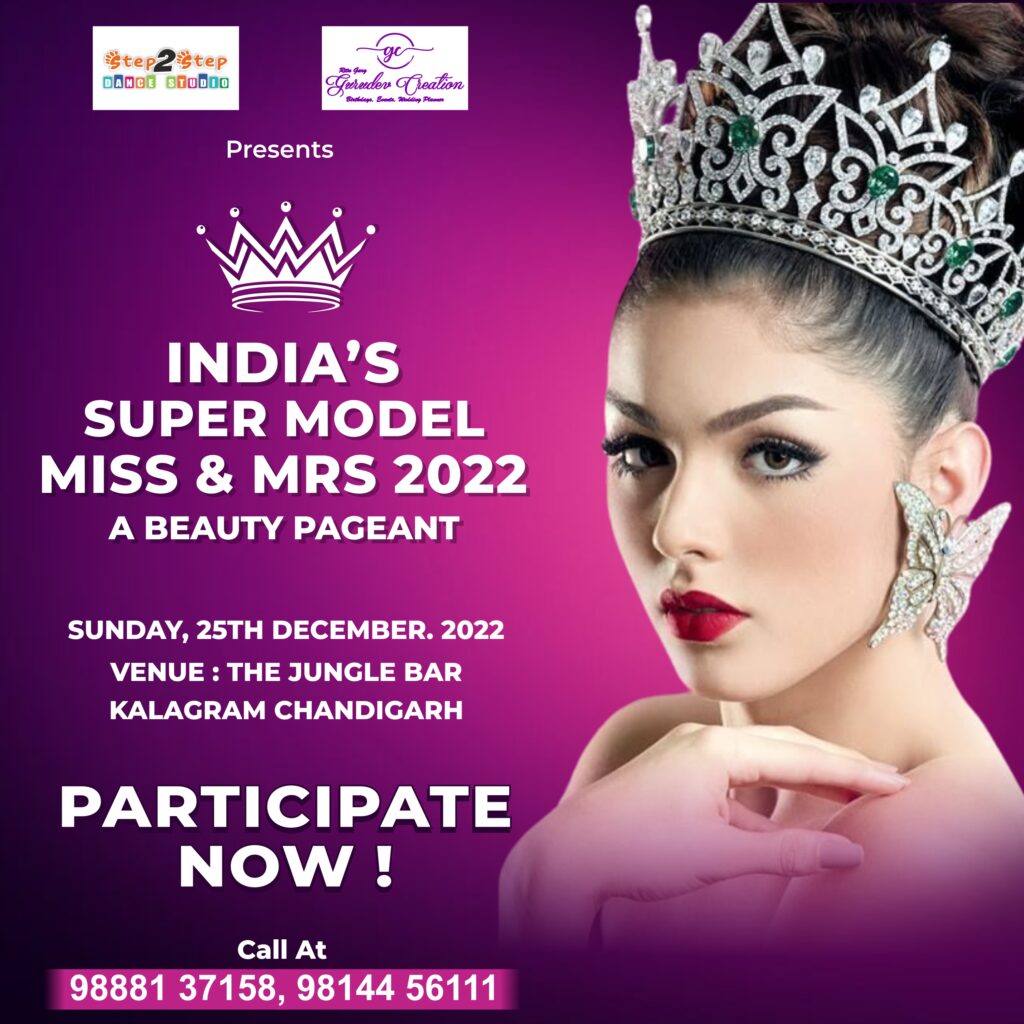 India's Super Model Miss & Mrs 2022 ( A Beauty Pageant) at The Jungle Bar Kalagram Chandigarh The title of …
Why Step2Step Dance Studio? Step2Step Dance Studio Wedding Choreography is a complete tailored course in learning the timeless moves and …
Make Your Kid Next Fashion Icon. India's Super Model Junior Mr. & Ms. 2021 (Kids Fashion Contest) Season 2 – …