India's Super Model Miss. & Mrs. 2021 (A Beauty Pageant) Season 2 (Grand Finale) Sunday, 31st October 2021 at Chandigarh.
Walk In For Free Auditions
–Auditions will be there and participants will be judged based on talent, walk, and general questioning.
– After the selection of participants from auditions, they will be groomed according to the show format.
– Date: 2 October 2021
–  Venue: Step2Step Dance Studio, SCF 53, Second Floor, Phase 10, Mohali  
 Benefits
– Exciting prizes
– Chance to work in movies, albums, cover songs, ads, fashion shows, and much more.
– Crown, Sachet, Trophies
– Title to every contestant
– Grooming classes
– Boost Self Confidence
Register now- https://s2sdancestudio.com/model-registration-for
If you want to be MODEL/ACTOR, You can be. A unique mix of glamour and grace with a traditional state of pageantry, available on both state and national levels in India's Super Model Miss. & Mrs. 2021 (A Beauty Pageant)  Season 2. The grand Finale is on off this Show 31st October 2021, We believe in empowering young people by allowing them to develop and grow a positive self-image. Beauty lies within but walking on a ramp gives you the confidence to walk at your own will and gives you chance to influence people. We help to aid participants with self-confidence by providing them more opportunities to cultivate themselves. We are not only restricted to youngsters but also come up with such opportunities where people of more than 30 years can also participate. We also come up with opportunities for children as junior fashion contests. It is a great chance for you to step into Bollywood.
Step2Step Dance Studio hosts events to the most sought-after Fashion Contests and Glamorous Beauty Pageants that can turn your dreams into reality. We search for the beauty inside with elegance poise and intelligence to represent them Supranational. We have also made contributions towards a wide range of dance shows, competitions, and cultural events.
 "India's Super Model Miss. & Mrs. 2019 and Super Model Junior Mr. & Ms. 2019 held on 25th December 2019 at Govt. College, Auditorium, Sector 46, Chandigarh.
Sponsored by:
Kapsons / Balaji & Bros / Satguru Study Abroad / Greater Chandigarh Jewellers / Monster Energy Drinks /  Urban Thikana / Hairatage Unsex Salon / Keya / SR Media / Knuckout Unisex Salon Spa Academy / Club Mahindra / Kids'R'Kids School / Dr. Batra / Cakee a Drem / Oxizone Fitness & Spa
It was one of the best beauty pageants that have ever happened in the Tri-city. This beauty pageant in 2019 was a wonderful platform to showcase fashion in a fun and entertaining way. Around 300 participants came for auditions and out of the 40 in total participants were selected for the final contest. The selection process involved the introduction round and talent round Contest was judged based on following rounds:
-Black Magic Round
-Western Round
-Cocktail Round
The highlight of this show was that every participant was given particular titles.
Before the show, participants were given grooming classes to show their best output in the final performance.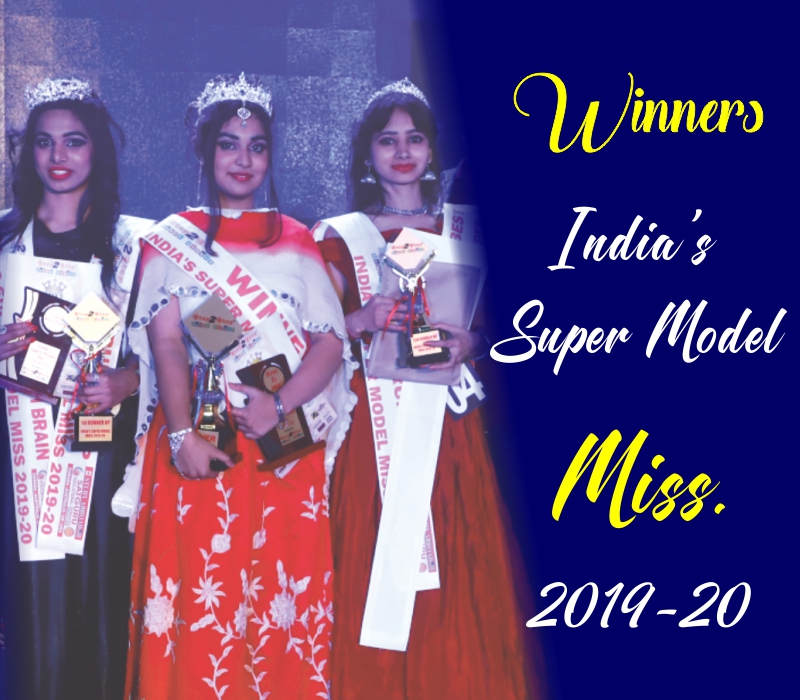 Winners got a chance to work in movies, albums, cover songs, ads, fashion shows & much more.